Experience the magic of Christmas in a brand new way- come walk through the Advent this holiday season at City Pointe Church!
The Lights of Christmas
Thursday-Saturday, December 19-21 | Nightly from 6-9 PM
City Pointe Church
503 N Palmer St., Plant City, FL 33563
Catch a glimpse at the inspiration behind The Lights of Christmas design…
CONSTRUCTING "THE LIGHTS OF CHRISTMAS"
October 2019
BBQ & Build Night
City Pointe Church's skilled volunteers came together to create custom pieces that will allow you to experience the Advent in a larger than life way!
Expert Artists
A collection of gifted artists have been working in a variety of mediums to bring special touches to our set elements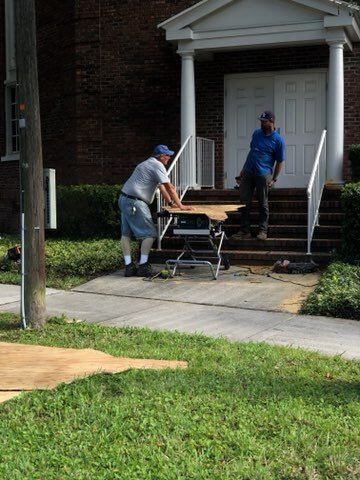 A SPECIAL THANK YOU!
City Pointe Church would like to extend a special
Thank You to local businesses and individuals who helped
make this event possible!